24/7 Lead Generation
Get Buyers And Sellers Coming To You
"The Web site I have through my company rarely produces new leads. What can I do differently?"
"My Web site is getting traffic. However, only a small amount of this traffic is converting into leads or clients, and I am losing everyone else. What am I doing wrong?"
"I want a site but I don't know where to start."
"I need a turnkey solution because I just don't have much time to devote to this kind of project."
Do you sell real estate? If yes, you have likely discovered that...
Buyers and sellers are heading online in droves.
Your pretty brochure Web site, or the one provided by your parent company, is doing very little to help you grow your business.
A lead-generating Web site is rapidly becoming a "must" requirement if you want to have a thriving business.
High quality leads are the lifeblood of your business. For any real estate agent seeking to thrive (and not just survive) in today's highly competitive market, the generation of these leads needs to happen 24/7.

The 24/7 Lead Generation Solution
Every day, new and established agents are waking up to the fact that an effective online presence has become more than just a good marketing idea. An effective online presence is now mandatory.
Those who want to succeed over the long term must be willing to go where today's buyers and sellers are... online.
Online lead generation opportunities increase exponentially each day as more buyers and sellers turn to the Net to begin their searches for new homes and new agents. The real estate agents who are willing to invest in developing an effective online presence today - as many agents are now doing with SBI! - will find a gold mine of opportunities waiting to be seized.
The web site has been great. Every person that has ever sent us an email or phone call had already decided to hire us. We close about one home a month thanks to leads from the site.
I have made more money via clients finding me from my SBI site than I have with all my other marketing efforts. SBI has probably been the best $300 a year we have ever spent.
These were all clients moving to Arizona from other states that would have never found me without the SBI site. Bobbi (my wife) is working with another client that is moving here from New Jersey right now who should be closing on their home next week. That is going to be another $8,600 commission.
We couldn't be happier. I have gone from zero web experience when we first purchased the site to what I think is a great looking site that is making money.
Who knows what things will look like once the real estate market turns around!
Steve and Bobbi Herman
peoria-real-estate-info.com
---
Whether the market is hot or cold, you want people to think about you when it's time to buy or sell a home. Talk to one of our experts and discover how SBI! can build name recognition and client trust.
Don't have time with open houses, new listings, and showing houses to build a Web site? Let SiteSell Services take care of everything for you. E-mail or call us and ask for more details.
---
Why Most Real Estate Web sites Fail At Lead Generation
There are several key reasons why most of the real estate Web sites currently out there will fail...
They never get found. The "If you build it, they will come" philosophy does not apply in the online world. Most of the real estate Web site templates and design tools available in today's market have overlooked this fact. The end result is that thousands of agents have invested millions of hours and dollars into putting up Web sites that will never be discovered.

They fail to develop rapport and trust with the online visitor. In split seconds, an effective Web site needs to convey trust, credibility, and high value to anyone viewing it. The vast majority of pre-packaged Web site building tools sold by vendors and all of the web site templates available through your broker's office simply cannot achieve this.

They miss the mark on what buyers and sellers are seeking online. Most sites are nothing more than the old-style of generic, one-size-fits-all pages filled with cookie-cutter content, basic access to the MLS and unimaginative tools. This model doesn't work anymore.
Today's buyers and sellers want much, much more. They seek instant access to the latest listings, expert or cutting-edge information that speaks to the heart of their unique needs, valuable tools that help with their home buying or selling challenges, and hot opportunities. These folks want this information immediately, they want it anonymously, and sometimes they want an agent's instant response.
Get Search Engines Working For You
You want buyers and sellers to find your site, right? Everything about SBI!'s integrated system of process, tools, guidance and support has been specifically designed to help you achieve great rankings with the Search Engines... even if you have never built a Web site before now.
If you sell real estate, you are already very familiar with the traditional Web site model being used by most real estate agents... a pretty main page with the agent's photo and links to listings, community resources, the agent's bio, contact information, plus a newsletter sign-up page. Well, forget this old, tired model.
The real key to a powerful, lead-generating Web site lies in SBI!'s time-proven process of

62% of SBI! sites rank within the top 3% of sites on the Web.
Take Control!
Why not follow this proven process to build your own site that gets results!. Own your Web site, own the leads it produces for you (instead of purchasing leads from a third party leads vendor), and do it before your competition does! What's even better is that most of the Web site building tools require nothing more than a few button clicks...
Quickly locate hundreds of valuable keywords using SBI!'s powerful, automated Brainstorm It! search tools.

Great keywords help lead to great Web site rankings. Great Web site rankings increase the likelihood that you will get found by buyers and sellers searching online.

Post fresh content daily or weekly with the easy-to-use page building and BlogIt! tools.

SBI! makes page building and blog posting easy for both Web site newbies and established pros.

Make Search Engines quickly notice your Web site and new listings with SBI!'s automated Search Engine submissions.

By automating this key task, you save time and ensure your new content can be quickly found by prospective buyers and sellers.

Optimize your Web site for mobile visitors with the click of a few buttons.

More and more people check out real estate listings on the go, while exploring their desired residential area. SBI!'s Mobilize It! tool ensures an optimal viewing experience for these "hot" leads.

Easily track your daily performance with SBI!'s dashboard tools.

These tools give you an insider view on how each of your Web site or blog pages are performing on any given day.

Get limitless support from the SBI! Member Forum.

This place is overflowing with tips that successful Web site owners are using right now to increase their number of visitors.
Establish Visitor Trust And Rapport
Most would agree that real estate agents are viewed about as favorably as car salesmen (no offence intended to car salesmen!). Because of this predisposition held by many prospective buyers and sellers visiting your Web site, it is crucial that your Web site quickly establishes a feeling of trust and rapport.
SBI!'s Action Guide delivers what some have called a Master's Degree in Web site psychology. Each day of the plan teaches you exactly how to create Web site content that appeals to visitors and builds their trust in you as an agent. The Action Guide offers a gentle, guiding hand throughout each step of your Web site building process.
Establish yourself as a local expert with a unique knowledge set, position yourself as the only game in town that does what you do, and communicate more personality than any of the pre-packaged real estate Web site building products will allow you to do. SBI!'s Brainstorm It!, Action Guide, and highly flexible page building tools are perfectly designed to help you quickly achieve this.
---
Potential buyers or sellers want a real estate agent who has their best interests in mind and makes things happen. Use your SBI! Web site to showcase your knowledge of available properties, your knowledge of the local area and your expertise with closing deals.
And if you are too stretched for time, let SiteSell Services use their expertise to deliver a Web site that works.
Ask an SBI! Advisor for more information about how you can expand your client base and lessen your advertising costs.
---
Who Is SBI! Perfect For?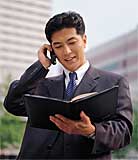 Well established agents wanting to accelerate the growth of their business or build out a new business niche
Agents relocating to a new town or market who need a jumpstart in the new area
Newer agents who need to build a client base quickly
Listing agents for a new construction community who want to get those homes sold fast
Agents who want to grow the listings side of their business and need a powerful suite of online marketing tools to show prospective sellers.
Ways To Use SBI!
Buyer attraction systems: Attract more buyers. The vast majority of today's buyers begin their real estate searches online. These buyers will frequently preview online listings and review valuable information for months before they ever begin their search for an agent. Why not be the Web site that helps them reach all these goals while also positioning you as the clear agent of choice?
Lead capture systems: Get prospective buyers and sellers contacting you through lead capture tools that work for you day and night.
Drip marketing systems: Use SBI!'s newsletter and autoresponder tools (or use those of a preferred vendor) to stay top of mind with prospective clients and keep them visiting your site, week after week.
PREselling systems: Create personality-infused content that builds trust and binds prospective clients who groove with your style and need your expertise.
Lead qualification systems: Use your content to set client and service standards, convey the profile of your desired clients, and deter folks who would just waste your time.
Listing marketing systems: Powerfully market your listings using storytelling and search engine optimization tools.
Seller attraction systems: Win more listings by showing prospective sellers specific examples of how you can use your SBI! Web site - with its strong visitor traffic and creative home listing pages - to promote their home.
Niche marketing systems: Seize profitable, new market niches. SBI!'s tools give you a looking glass into the online world of buyers and sellers. Uncover market niches that you didn't know were there. Save yourself time, money, and effort by avoiding the niches that are unprofitable.
Create Additional Passive Revenue Streams
Once you have your successful SBI! site up and running with lots of visitors coming to your site daily, many doors open for you to create even more income streams from your real estate site.
Paid referrals to others in your industry - without violating RESPA laws (US)
Paid advertising on your site
Product sales
Google AdSense income
Annual commissions on a downline of real estate agents (even friends and family) to whom you introduced SBI!.
Too Busy To Build Your Own SBI! Site?
Not to worry! SBI! has you covered. Our SiteSell Services Specialists are ready to help you create your own 24/7 lead generation machine. Whether you want support with just a few aspects of your new SBI! Web site, or if you want us to handle it all, SBI! provides caring support.
Return On Investment
RISK FREE!
With SBI!, you don't just build a site. You build or expand your business. SBI! is the only all-in-one step-by-step system of process-and-software that delivers profitable online businesses.
Even if SBI! only helped you land one new transaction (and you should expect your SBI! Web site to do much, much more than this), you will still receive a 1500% on your investment (assumes 3% commission on a $150,000 home). Now, imagine the return for a $350,000 sale (3,500%). Or 10 sales of $200,000 properties (an unheard of 20,000% return)!
SBI! sites succeed.
Other companies would, too, if they could. But 99% of their small business sites fail. You cannot afford to lose a year of your life and thousands of dollars, which is what failure costs.
With SBI!, you'll soon have a site that attracts warm and willing-to-buy visitors...
YOUR visitors. And then... YOUR clients.
You have a future to gain, a past (i.e., knowledge) to convert into income, and absolutely nothing to lose...
"Venture nothing, and life is less than it should be."
Malcolm Forbes (1919-1990)
Take advantage of our Money-Back "Confidence of Success" Guarantee.
Use it to convert your purchase into a
"no risk take-it-home-for-a-test-drive" trial.
In other words...
Purchase and then decide.